Thieme & Weber Win NBAA Championship TWICE!
It is usually hard enough to win a Championship event period, but to win them in back-to-back years is a real feat.  That is just what John Thieme and Zach Weber did this weekend.  The Illinois team bested the 72-boat field that was attending from 16 states for three days of competition at this no entry fee event.  After sailing through a standard polygraph regularly used for a event of this magnitude, the team was awarded their new $30,000.00 Ranger Boat powered by Evinrude and rigged out by Minnkota and Huminbird along with titles and champions trophies for their second NBAA National Championship in a row!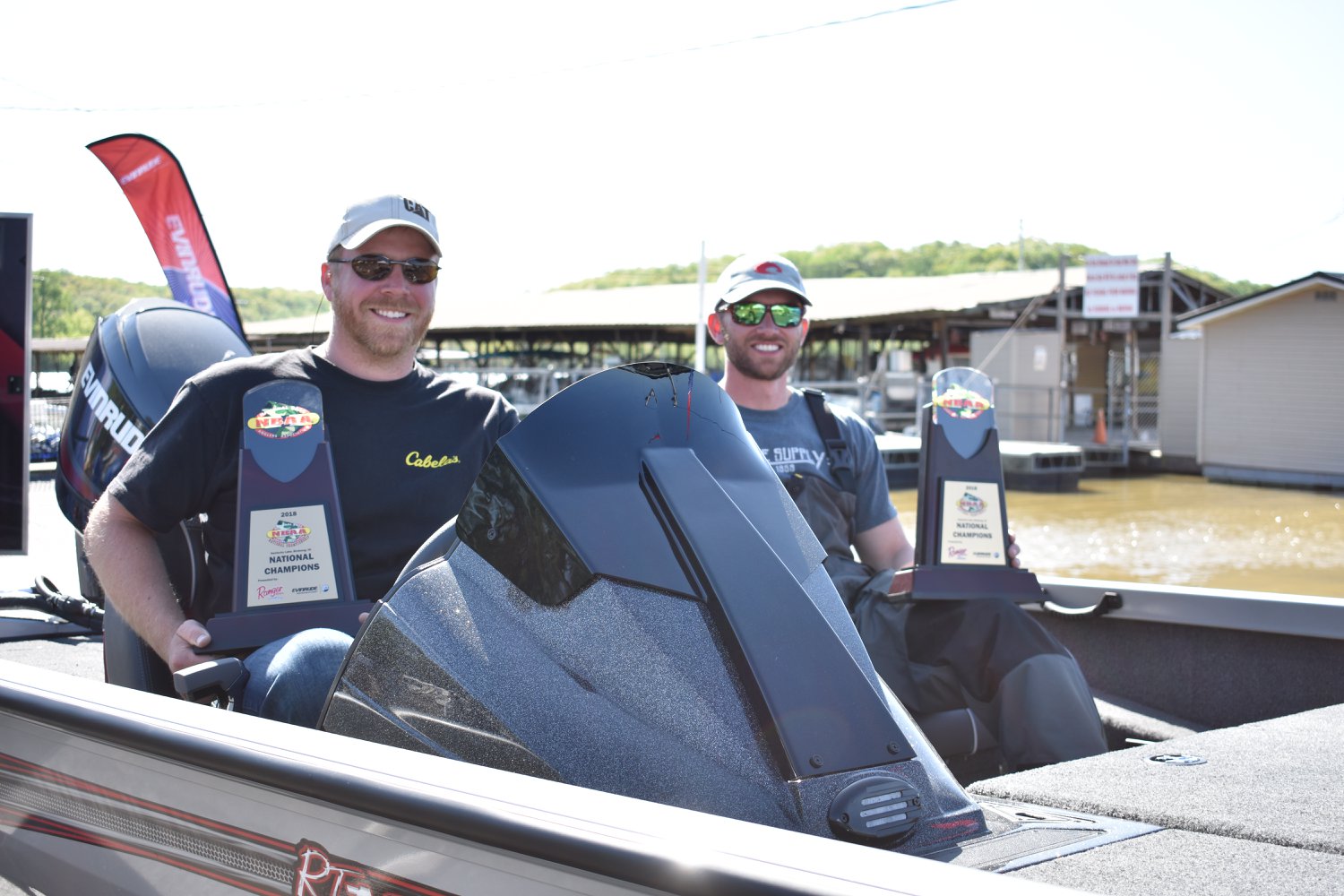 Their 3 day total weight was 58-04 pounds and they achieved that mark with a little help from a big "friend."  They weighed 15-09 on Day 1, then followed it up with 26-11 which was the biggest bag of the event, and that bag included the big bass for day 2 which was a giant 9-02 lunker.  Then they finished with 16-00 pounds Saturday to seal the victory by just over 6 pounds.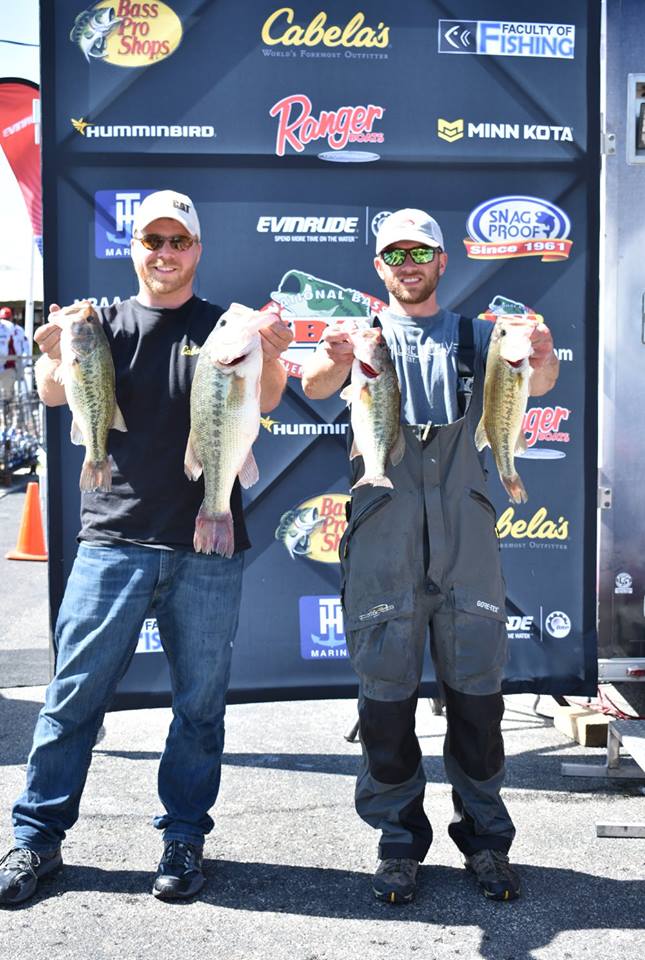 Taking second place was the Minnesota team of Steve Galletta & Jim Nordlund pictured below with 51-10 pounds. Their weights were 8-11, 22-02 and 20-13 respectively.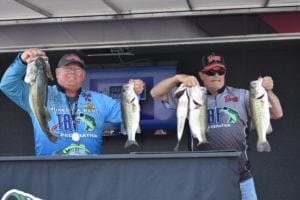 Third place belonged to the Louisiana group of Jake Deweese & Tyler Lalena for their 49-15 catch.  In fourth place was Steve Jacobs & KC Choosakul, from North Carolina with 48-12 pounds.  The last spot in the top 5 was Dave Thomson & Robert Greer with 48-04.  Most all of the guys remarked they were fishing relatively shallow, in and around the bushes.  The best baits included Senkos, flukes, trick worms, jigs and Brush Hogs.
The Team of the Year (TOY) honors & $1,824 went to the Illinois anglers of Greg Trello & Eric Alberter since they were the highest finishing Team of the Year,  among all divisions teams of the year in the competition.
The top 25 teams each took home their share of the more than $53,000.00 in cash and prizes.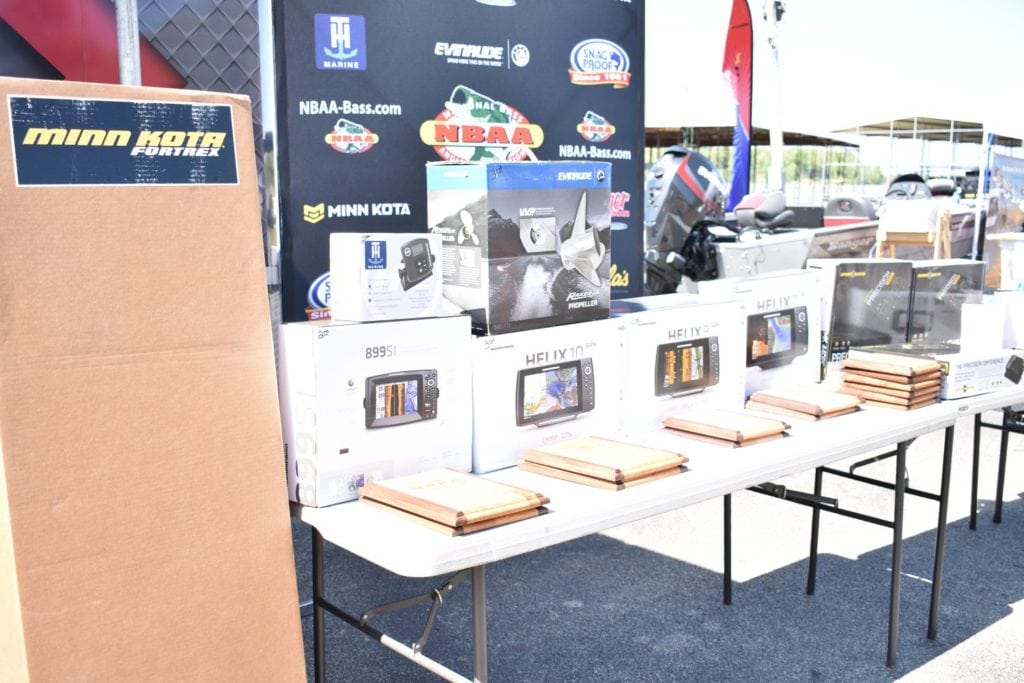 Congratulations to all the anglers and New Divisions from 2017.  We had a really great year.  Next year the NBAA Championship will be in April on Table Rock Lake at Port of Kimberling.  We look forward to seeing all of you there.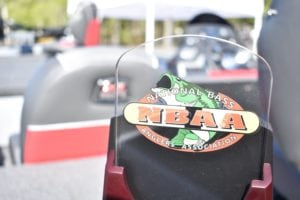 If you would like to start an NBAA Division in your area, simply go to www.nbaa-bass.com and click on Start a New Division.