The Bite Continues to Improve at NBAA Championship
Friday brought lots of sunshine and warmer temperatures to KY Lake and with it came a much stronger bite during the day.  Although the number of fish weighed was slightly less than Thursday, there were more big bags and more big fish on Friday.  The biggest bag of the day was 26-11 pounds turned in by the Day 2 leaders, John Theime & Zach Weber from Illinois.  That boosted their weight to a total of 42-04 pounds and a 6-pound lead going into Championship Saturday.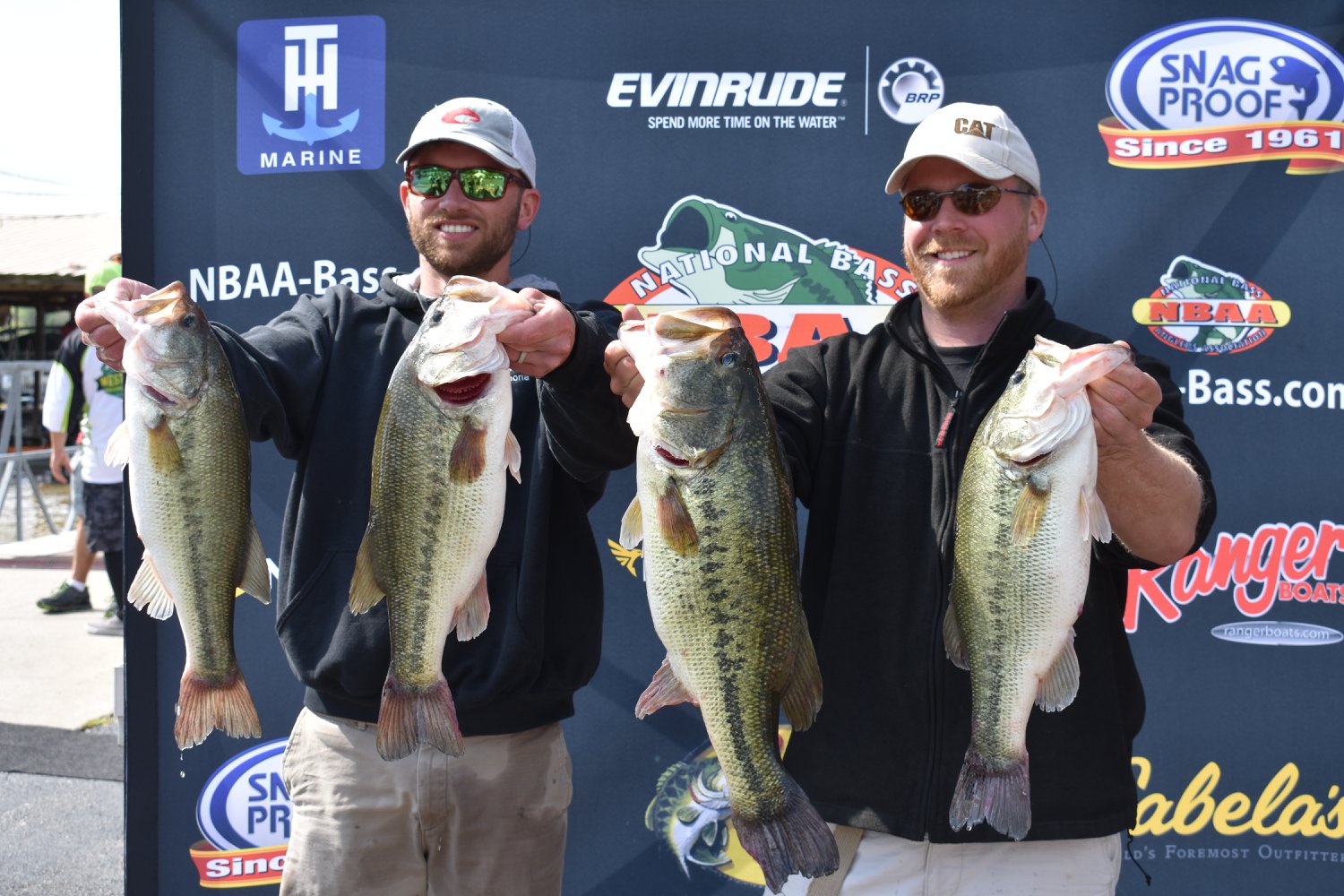 Steve Galletta & Jim Nordlund weighed 22-02 Friday and landed in 12th place overall with 30-13.  The next biggest bag belonged to the Michigan team of Bryan Doyle & Josh Kolodzaike with 20-04 pounds, giving them a total of 28-06 that puts them in 14th.  The last big sack of the day belonged to the Ohio team of Steve Scott & Dave Freeman with 20-01 pounds.  Their total is 34-02 and has them sitting in fourth going into the final day.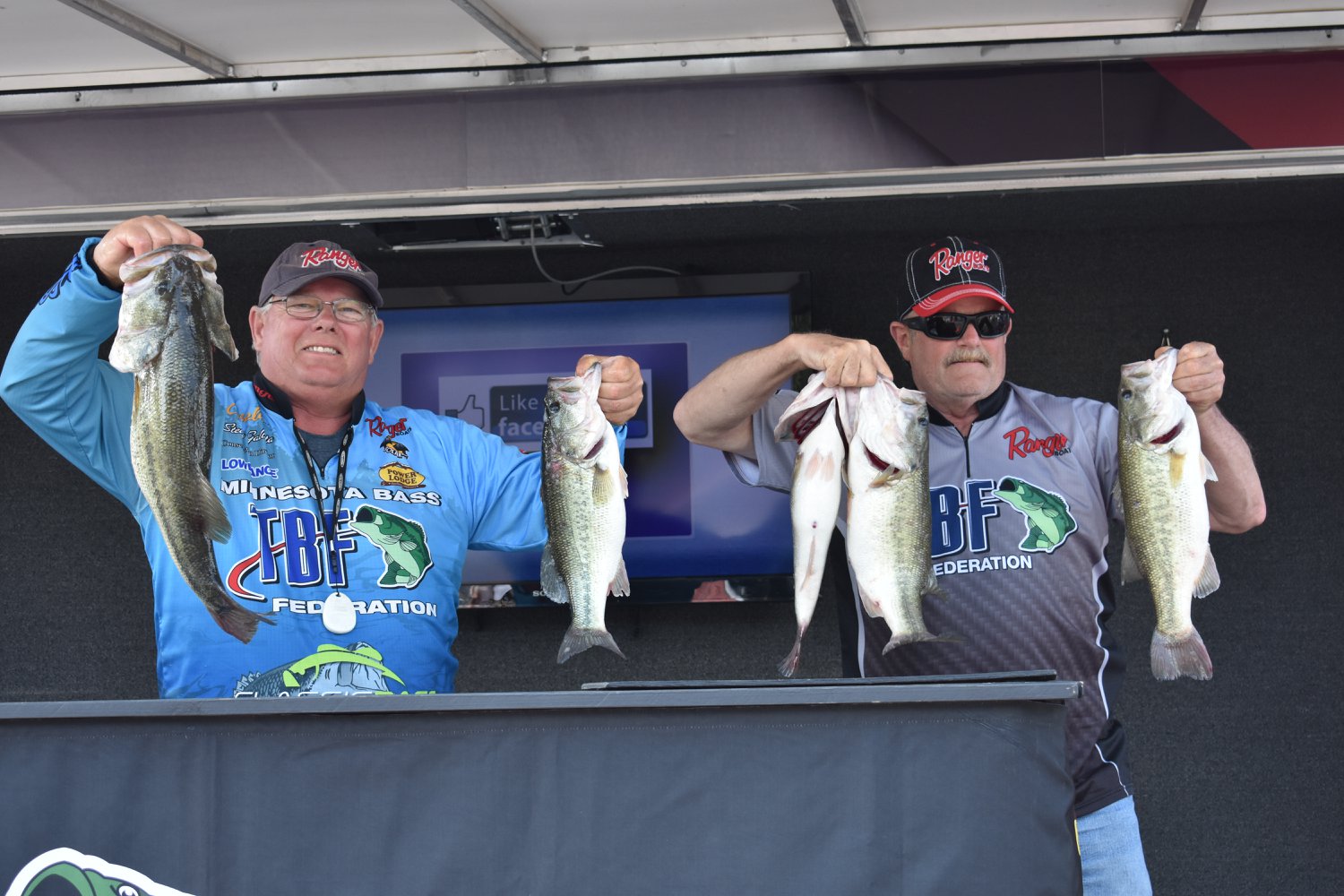 The biggest two bass of the day belonged to the Illinois team of John Thieme & Zach Weber with a monster fish that weighed 9-02 pounds and the Minnesota team of Steve Galletta & Jim Nordlund with a monster 7-13 bucketmouth.
Here is the rundown of the top five going into Saturday.  John Thieme & Zach Weber 42-04, Chuck & Corey Jones 36-00, Terry Blackmon & Rodney Teel 35-09, Steve Scott – Dave Freeman 34-02 and Ben Chrtisty & Kevin Barton with 34-00.  This is still anybody event to win.  Second thru 15th place is separated by right at 8 pounds.  This is just one bite here on KY Lake.  With more sunshine and more warm temperatures, it should be an exciting final weigh in at Camden, TN tomorrow beginning at 3pm.  Check out our livestream at www.nbaa-bass.com starting at 3 pm.  Most everyone seems to be fishing and flipping shallow cover, but I would be willing to bet that at least one or two of the top teams are doing something just a little bit different.