2015 NBAA National Championship, On Its Way To Back To Kentucky Lake with a Ranger Boat and Evinrude Outboard For the Top Team!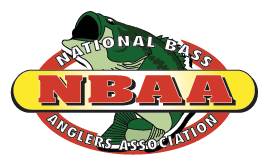 Ponca City, Okla. (December 10, 2014) – The National Bass Anglers Association, (NBAA),  announced today that Kentucky Lake and Kentucky Dam Village will host the NBAA National Championship April 9-11, 2015.
NBAA anglers nationwide have fished either the NBAA weekend series or the NBAA overtime series on their local lakes, close to home, and with a partner of their choosing and then fished their state championships in 2014 to qualify for the spring 2015 event. Currently, there are NBAA divisions in a dozen states that are attended by nearly 1000 anglers each week during peak fishing season and those numbers are growing as existing clubs and circuits are adding a NBAA division to their already scheduled events in order to qualify for the NBAA National Championship. Anyone can start a NBAA division on your home lake, fish your state championship and move on to a national championship where you could win a new Ranger boat, simply by fishing the local events you already fish and sleeping in your own bed every night! It does not get any easier or cost effective than that.
"Now is the time to start planning your own NBAA weekend or NBAA overtime division to qualify for the 2016 National Championship," Stated, NBAA Tournament Director Randy Sullivan.  "If you want to start a NBAA overtime division which is a 12 week, 4 hour or less, evening or morning tournament or a NBAA weekend division which is a 5 event, 8 hour tournament trail near you (or add a NBAA division to your existing club or jackpot schedule you already fish) There are no minimums participation numbers2 boats or 200, everyone size event is welcome. Go to nbaa-bass.com and click the link to become a NBAA division director or give us a call today."
Either way, NBAA anglers can fish close to home the entire season and still qualify to fish a big time event once each year for big time cash and prizes like thousands in cash or a new Ranger boat!
"The NBAA national championship is the first big event of the year for many and a family vacation for most,"  Sullivan continued.  "The one thing we hear loud and clear from the NBAA anglers is they want to get out of the cold, catch some fish and start their year off right. Kentucky Lake fills that request perfectly and is a favorite stop of NBAA anglers everywhere.  There will be plenty of fish to be caught and it should be a great event for all the qualified anglers."
NBAA is an affiliate of The Bass Federation (TBF) and America's fastest growing team bass fishing circuit. Built for the angler who wants to fish close to home with a friend or a family member. NBAA is the premier local level, low entry fee national tournament trail in American today.
For more information go to nbaa-bass.com  or contact our Senior National Tournament Director Randy Sullivan at 580.761.4261 or email randy@federationangler.com
###