Cabela's Renews Federation Angler Support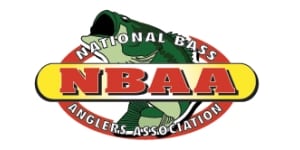 Ponca City, Okla.—Sept. 18, 2017—Cabela's, the World's Foremost Outfitter of hunting, fishing and outdoor gear, has renewed its support for North America's largest network of grassroots tournament fishing organizations by extending its Federation Angler sponsorship for the 2018 tournament season.
"We are happy to continue our support of Federation Angler, and are looking forward to another great year in 2018," said Jennifer Murphy, Cabela's brand partnership program manager. "Federation Angler is a dedicated group of knowledgeable and passionate anglers. That dedication shows in the quality events they plan and execute, and all the great work they do to promote fishing and conservation."
"We are extremely proud to continue our Cabela's partnership," added Kelly Gohman, Federation Angler VP of sales and marketing. "Cabela's has been a great supporter of Federation Angler's competitive fishing, youth outreach and conservation efforts. Plus, their industry-leading products are a perfect fit for our hard-fishing members and the thousands of fans following them across our media platforms."
Cabela's, headquartered in Sidney, Nebraska, is the world's largest direct marketer of hunting, fishing, camping and related outdoor merchandise. Since the company's founding in 1961, Cabela's has grown to become one of the most well-known outdoor recreation brands in the world, and has long been recognized as the World's Foremost Outfitter.
Through Cabela's expansive network of retail stores and its well-established direct-order business, it offers a wide and distinctive selection of high-quality outdoor products at competitive prices while providing superior customer service. Cabela's also issues the Cabela's CLUB Visa credit card, which serves as its primary customer loyalty rewards program.
Based in Ponca City, Oklahoma, Federation Angler represents the largest collection of fishing, youth and conservation organizations under one roof in America today, including two National Fresh Water Fishing Hall of Fame entities and some of the oldest and largest tournament organizations in existence.
The Federation Angler network includes The Bass Federation, Student Angler Federation-High School Fishing, The Walleye Federation, Cabela's Masters Walleye Circuit, Cabela's North American Bass Circuit and National Bass Anglers Association. For complete details, visit federation.com or call (580) 765-9031.