REGISTRATION OPENS FOR THE 108 QUALIFIED TEAMS ON FEBRUARY 1ST!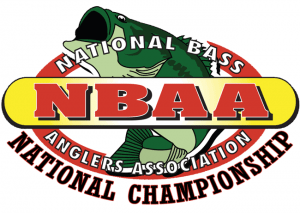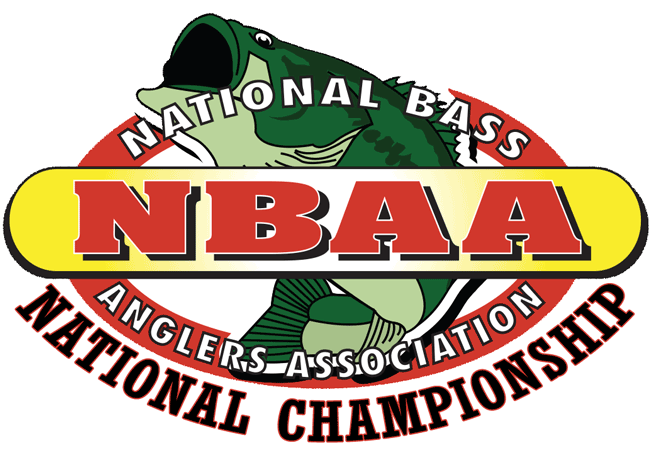 Registration Opens February 1st,  for the 108 qualified teams from the 2017 NBAA season qualifying events to participate in the upcoming 2018 NBAA National Championship on Kentucky Lake.  Registration will remain open, until close of business on Wednesday, February 28, 2018.
The NBAA National Championship is a No Entry Fee event, there will also be a Big Bass pot each day of the event. The first place prize package for the 2018 Championship has been upgraded from the RT 178, 17 foot Ranger Aluminum boat to the all new Ranger RT188 aluminum boat package with matching Evinrude outboard motor. The National Championship will also be a Ranger Cup qualified event.  If the overall winner is in Ranger Cup, it will be worth and extra $500.  Sign up today for the 2018 Ranger Cup Contingency Program by clicking here.
In addition to the top prize listed above and cash payouts to top finishers NBAA sponsors Ranger Boats, Evinrude Motors, Humminbird Electronics, Minnkota Trolling Motors, Bass Pro Shops, Cabela's, T&H Marine, Snag Proof & Faculty of Fishing will add thousands more in product to the prize pool at the event.  Additionally, the Team Of The Year from each of the NBAA divisions nationwide will be competing for their own side pot of funds that only those Teams Of The Year are eligible to win.
Daily weigh ins are free to the public and will be held at Birdsong Resort & Marina, in Camden, TN.   Each days weigh in will be streamed LIVE on the world wide web at www.nbaa-bass.com. For complete details of the championship, look on the home page of the NBAA website and for the National Championship tabs and then look for the "Fact Sheet" that will give you all the details, times and places for all the week's events.
If you would like to earn a spot in the 2019 event it is easy to sign up your own NBAA division today just click the link on this website to "start a NBAA division" or call Randy Sullivan at 580.716-4261  You fish only close to home events sleep in your own bed and YOU could earn a spot to come to a once a year vacation destination in the central US to fish for a new Ranger Boat!
All NBAA memberships expired at the end of each year (December 2017.)  So, if you are qualified and plan on fishing in the National Championship in April on Kentucky Lake, each angler must have a current 2018 NBAA membership, and must have been an active NBAA member in 2017.   Memberships can be renewed by calling the home office at 580-765-9031, by renewing online using the championship registration form, or through the website: https://nbaa-bass.com/membership/ .  You must have a valid membership before registering in the system or it will charge you the REGULAR NBAA membership fee.
On site mandatory check in, banquet and rules briefing for all registered contenders will be Wednesday afternoon at the APEX BANK Community Center from 5:00 – 6:00 pm with dinner and the meeting to start promptly at 6:00pm.  There is not very much "extra" parking at the Bank, so please try to leave your boats at the hotel when you come to Registration.  Dinner will be served at the briefing. All teams will compete on Thursday, Friday & Saturday, April 26-28 & total combined weight for the three combined days will win the event, the new Ranger Boat powered by Evinrude and the title of NBAA National Champions.
OFF Limits & Pre-fishing: There is no Off Limits Period prior to the week of the NBAA National Championship at Kentucky Lake.  From now until sundown on Saturday April 21st, you can pre-fish as many times as you like with any you wish in order to gain information about the lake.
However, the NO INFO Rule goes into effect on Sunday April 22nd at 12:01 am and runs through the conclusion of the tournament on Saturday April 28th.  Beginning Sunday April 22 you may only fish with your partner and may only talk "Fishing" with other NBAA tournament contestants.  Official practice days are Sunday, Monday, Tuesday from safe light to dusk and Wednesday is safe light until 3:00 pm . (April 22-25).  Tournament competition days are Thursday, Friday & Saturday April 26-28 and it is a cumulative three day weight.  All teams are expected to fish each of the three days.
I look forward to seeing each of you in April!  Good Luck to all qualified teams!
Randy Sullivan
National Tournament Director
TBF – High School – NBAA Events