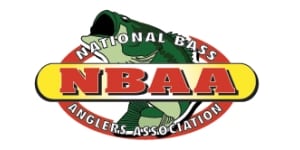 Kentucky Dam Village State Park will again be host to the 2016 NBAA National Championship next spring. Qualified teams will come from all across the country for the week-long event, April 3-9, 2016. Official practice days will be Sunday, April 3 through Wednesday, April 6 with registration and a rules meeting Wednesday evening. Competition days will be Thursday, April 7 through Saturday, April 9.
Marshall County Tourism & CVB will host the national event. "We're proud to once again to be chosen as the site of the National Bass Anglers Association Championship," Director of Marshall County Tourism, Randy Newcom, said. "Anglers come from New York to Montana and many other states in between to stay a week in our region. We are proud to be associated with such a great tournament."
The NBAA is a team structured format with events in several states throughout the country. "The NBAA is a great format to fish," NBAA Tournament Director, Randy Sullivan, said. "Anglers can compete in events on a local level with very little travel or expense. Then, each year they have the opportunity to qualify for a National Championship event that gives away cash and prizes that rivals many of the larger organizations."
More information will follow as more details are finalized. Once completed, a fact sheet will be posted with all the travel and contact information needed for the event.