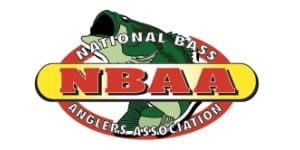 Click the blue text below to launch the PDF!

 
"Last Chance" Division gives opportunity to MI NBAA Anglers to qualify to fish the 2014 MI State Championship!
FOR IMMEDIATE RELEASE
PONCA CITY, Okla. (July 30, 2014) –The National Bass Anglers Association, (NBAA).
NBAA Division 18 & 36 director Pete Lusis has annonced he will be running a "Last chance" Division called the Last Chance Circuit, giving those anglers that have not qualified for the Michigan State Championship, a chance to attend this event.
The state championship is being held on the now famous HUBBARD LAKE near Alpena Michigan. The National Bass anglers association (NBAA) in conjunction with the Alpena area visitors bureau will be hosting the largest NBAA  event of the year.
For more information on the MI State Championship: CLICK HERE!
By fishing five of the six events in this division anglers will qualify for the MI State Championship!  The Last Chance circuit will start on Tuesday August 26, 2014 on Cass Lake. After that, it will be Tuesday and Thursday for three weeks ending September 11th giving anglers time to check out Hubbard Lake prior to the State Championship.
Since this division is an overtime event that is only 6 (instead of normal 12 events) the entry fee will be doubled to $80 per event, and likewise the payouts will be doubled from the normal overtime payout sheet.
FOR DETAILS contact Pete Lusis 248 672 7603 or petelusis@msn.com. or NBAA National Office 580-765-9031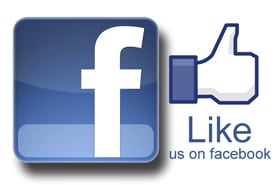 There have been many questions regarding how to look up tournament results and AOTY standings. We apologize for the confusion, and hope the following steps will help ease the process for everyone. Division Yearly Points Races should show up when you click divisions, then your specific division from the list, and will appear near the bottom of the page once it is active (hopefully within the week). To access the back end go to www.nbaabass.net 
To update your AOTY Standings
Log In: To Log in simply use your NBAA Member number as the Username, and nbaabass (exactly as it appears) for your password..
Click the MEMBERS TAB and then the My Account button.
Now simply check the boxes of the sponsor products you use and hit submit! DONE!
If you do not update these sponsors you will not show up on AOTY races.
TO VIEW DIVISION TOURNAMENT RESULTS
 Click on the Division Tab
Select your division from the list
On the division overview page look for Tournament Schedule and click on the blue highlighted field for each tournament posted. If the director has submitted results they will appear on the screen when you clcik the blue highlighted field.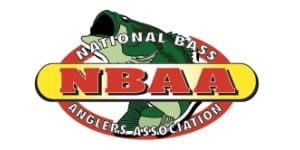 2014 Michigan State Championship and NBAA One on One National Championship heads to Alpena, MI on Hubbard Lake, September 19-21, 2014
FOR IMMEDIATE RELEASE
PONCA CITY, Okla. (June 26, 2014) –The National Bass Anglers Association, (NBAA) in partnership with the Alpena Area Convention & Visitors Bureau are pleased to host the 2014 NBAA Michigan State Championship and the One on One National Championship.
Registration and Rules meeting for all NBAA MI State Championship qualifiers will be Friday September 19th from 3:30 p.m. to 5:45 p.m. with a mandatory rules meeting immediately following at 6 p.m. The MI State Championship is a one day event made up of the top eligible anglers from all NBAA division in the State of Michigan.  They will compete on Saturday, September 20 on renowned Hubbard Lake, launching from the North Boat Ramp at 7am with the first flight due back in by 3pm.  Registration and Rules meeting for the One on One National Championship will take place immediately following the MI State Championship weigh-in at the NBAA Trailer. One on One contender's will compete for their National Championship title on Hubbard Lake, Sunday September 21st at 7 a.m. with the first flight due back in at 3pm. Read the rest of this entry »
For some, the NBAA season has already kicked off! Others, it is gearing up to start here in a few short weeks! We want to ensure everyone is as familiar with the new back-end system as possible, and are familiar with some changes for 2014!
         ALL NBAA PAYOUTS HAVE BEEN INCREASED!
To view and print Payout Information

CLICK HERE
Also we ask all members to renew their membership ASAP!!  This will not only help your directors out, but it will help alleviate the membership rush, and get you into the new user back-end, and help shorten posting tournament results!
There are several ways to renew your membership!
CLICK HERE

to Print off Form and mail it in (with $40 Payment):
NBAA 
5998 N. Pleasant View Road
Ponca City, OK 74601
                             

**NEW BACK-END SYSTEM**
New for this year!  Each NBAA will have their OWN member profile! In this profile you have the ability to change your NBAA AOTY sponsors as they change for you under your very own account! When your NBAA membership is uploaded into the new user back-end system an automated email is generated and sent out to you with your log in information! MAKE SURE TO CHECK YOUR SPAM!
To change your sponsors simply log in, then click on the MEMBERS tab, then a drop down menu will appear with
MY ACCOUNT

.

Click MY ACCOUNT

to view/change your username/password, contact info, and AOTY Sponsor information.
If you have any troubles or need further information call the national office!
Phone: 580.765.9031
We need your 2014 Schedules posted so that we can finalize State Championship Dates! We need schedules posted in the new back-end system no later than May 15th!!!
Also, if you haven't submitted your division on the new website back-end system, you need to do so soon! If you have ran a NBAA Division in the past, simply click on the Start a Division drop down menu, then Register an Approved NBAA Division. Simply fill the form out, and once approved you will get an automated email with your NEW username and password for the new back end system!  You must also renew your membership yearly, so if you have not done that yet please do so!
To make things run a bit smoother once opening weekend arrives we encourage all NBAA members to renew their memberships before the start of the season! To do so simply click the link below:
   
 A special thanks goes out to all participants, families (both present and at home) for coming and supporting the 2014 NBAA National Championship! The event was held on Grand Lake, OK by the City of Grove, OK in partnership with Grand Lake Association, and Indigo Sky Casino. All we can continue to say is
THANK YOU

for your continued support!
This National Championship event had a new format voted on by the anglers! We gave the anglers their choice to fish black and blue or everyone fish all three days this year 100% voted to fish all three days! So it was a shootout!   Even with a small field, the NBAA gave out over

$36,000

in cash and prizes! The anglers also decided to pay the Top 3 Places Day 1 and Day 2, along with a daily big fish pot ($330 daily), with an overall tournament big bass to revived a $200 Cabela's Gift Card! There was also over $36,000 in cash and prizes to be awarded for this event including a new Ranger RT178 Boat with Evinrude outboard and MInn-Kota Trolling Motor!  Also in the event there was 5 tagged fish weighed in!! No big money fish, but most were $50-$100 gift certificates to local restaurants/casinos!

Coming in 1st Place Overall with a 3 day total of 60 pounds 2 ounces was Jason and Jennifer Willbur! They walked away with Day 1 first place ($500), a new RT178 Ranger boat with a Minn-Kota Trolling motor, and powered by a Evinrude E-Tec Motor! For a complete first place package worth over $18,000.00
They also recived a $500 PAID entry to fish the Cabela's North American Bass Circuits North divisions first event May 10th on Sturgeon Bay  where a 1st place win there could net them OVER $10,000.00 CASH !!

Coming in at 2nd Place, also with Day 2 big fish, and biggest weight of day 2 ($830 total winnings for day 2) with a 3 day total of 58 pounds 15 ounces, Brian Doyle and Josh Kolodzaike!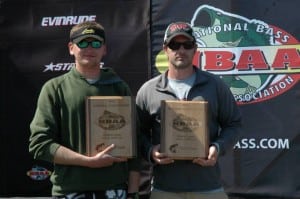 3rd Place went to Chris and Vaughn Capasso with a 3 day total weight of 56 Pounds 11 ounces!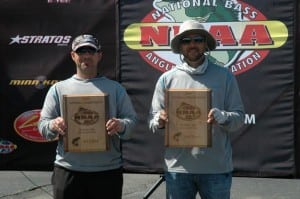 Big Fish Overall went to Jim and Tom Wendt, with a 6 pound 6 ounce beauty! That fish also won them big fish for Day 1, and won them $530 overall!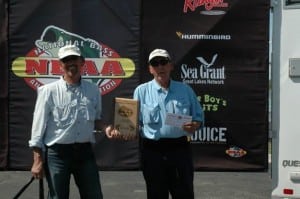 Here is a group photo of the top 10 finishers! Thanks again to all the anglers who made this event a success!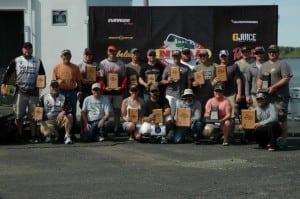 Once again a big thank you to Grove, OK, Grand Lake Association and Indigo Sky Casino for being such a great host for the event, and to our anglers!