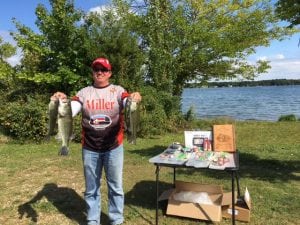 The 2016 NBAA 1 on 1 National Championship was held on Austin Lake in Michigan, September 24.  A cold front moved through the area Friday night bringing colder temperatures and clear blue skies for Saturday morning's event.  The change in conditions slowed the bite but Michigan angler, Ron O-Keefe, put together a pattern to earn the NBAA 1 on 1 Champion title.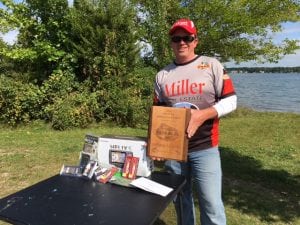 O'Keefe was the only angler to bring a limit of five bass to the scales, which weighed 8.59 pounds.  In second place was Zach Laupp with three fish weighing 3.97 pounds.  Close behind, in third was Jim Reisbig with two fish weighing 3.97 pounds.  Rounding out the top four was John Laupp with one bass weighing 1.15 pounds.
O'Keefe not only scored the title of 2016 NBAA 1 on 1 National Champion but also a Humminbird Helix 5 and sponsor merchandise.