Update: Due to inclement in weather, Bruce Doke's Indiana One on One Division event on Sunday will be cancelled and re-scheduled for a later date.
At this time Tanner Creek Challenge has not been cancelled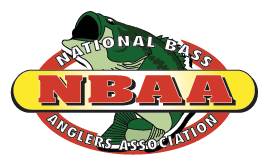 Tanners Creek Challenge directed by Robert Thompson and co-directed by Mark Johnson will kick off this Saturday. For all NBAA members in the Cincinnati area this is your chance to qualify for the 2014 NBAA National Championship and the 2013 NBAA Fall Classic! Competitors only need to fish 4 out of 5 events in this circuit to qualify!  Competitors in this division will be fishing for a spot on the black day. Tournament starts at safe-light.  For more information contact Robert at 513-205-4549.
Also, starting this Sunday, will be the One on One Indiana hosted by Bruce Doke. Competitors will fish for a chance at the 2013 NBAA National One on One Championship. Members need to fish 5 out of 5 to qualify. For more information on this circuit contact Bruce at (765) 457-3785.
Membership registration can be completed online at www.nbaa-bass.com or at the ramp. Membership is $40 a year.