America's fastest growing national circuit, the National Bass Anglers Association, (NBAA), a TBF affiliated trail, announced today the Grand Lake Association and the city of Grove will host the 2014 NBAA National Championship.  The event will be in the spring of 2014 on Oklahoma's Grand Lake O' the Cherokee's out of the new state of the art Wolf Creek park facility. The event dates will be announced later in the year, but the dates will fall in the March/April time frame.
"We're thrilled to return to Grand Lake for one of our premier events under the federation's umbrella," NBAA Events Manager, Mitch Smith, said. "Although this is the first time the NBAA Championship will be held in Oklahoma, I know the anglers will have a great time there as the community always rolls out the red carpet and the fishing is great on Grand Lake."
"The national championship is the first big event of the year for many and a family vacation for most," Executive Director of NBAA, Robert Cartlidge, said.  "The one thing I heard loud and clear from the NBAA anglers when we acquired the company last fall was they wanted to see some new places, catch some fish and start their year off right. Grand Lake fits that request perfectly.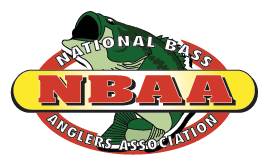 There's a lot to see and do around Grove yet it's still small enough to feel like "home", not to mention, in the spring it usually takes more than 20 pounds a day to win," Cartlidge continued.  "Grand Lake is very diverse; it fishes "big" and has lots of room, which will be needed.  Our 2013 event this April in Kentucky will host between 350 and 400 teams.  Grand Lake will handle that and more.  There will be plenty of fish to be caught and it should be a great event for all the anglers."
For more information about the Grand Lake area contact, Grand Lake Association – 918-786-2289