NBAA National Championship 2014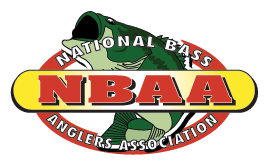 CHAMPIONSHIP WEEK 2014 – Grand Lake, OK!
APRIL 22-26, 2014
AT GRAND LAKE OKLAHOMA
THE 2014 NBAA CHAMPIONSHIP ANGLERS ARE TAKIGN THIER CHANCE TO WIN, IN ADDITION TO REGULAR NBAA PRIZE STRUCTURE, 
A QUARTER OF A MILLION DOLLARS 
(or more with the Grand Lake Tagged Fish Event)!
REGISTRATION: Tuesday April 22, 4-6PM at Indigo Sky Casino!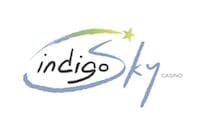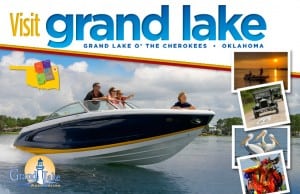 For general questions on the NBAA championship rules, regulations, times etc. contact Shane DuBois at 1-580-765-9031 or at Shane@nbaa-bass.com
All of Grand Lake is available for fishing. You MUST have a Oklahoma fishing license and IF you fish. NO EXCEPTIONS
**Please inform your fellow NBAA members in case they have not subscribed to our newsletters**
As previously announced last spring, The 2014 NBAA Spring Classic will be held on Grand Lake, OK. The dates are set for April 22-26! Registration for the event will be on Tuesday, April 22 at the Indigo Sky Casino.
Registration for the the 2014 NBAA Spring Classic will open in December so look for that announcement and link soon!  Registration will be held at the Indigo Sky Casino. CLICK HERE FOR MORE INFORMATION
One thing we heard from a lot of members feedback is that……. The championship is a long way to travel in the past years and only get to fish one (1) day. So we have a NEW format that includes MORE fishing days!
As requested by NBAA members, ALL DIVISIONS FISH ALL THREE DAYS WED, THUR, FRIDAY! BOTH the black and the BLUE divisions. 
This year to qualify for Saturday's Ultimate Championship from each division the:
Those of you who chose to fish more than one NBAA division each year are rewarded for supporting multiple divisions.
This will NOT be a "normal" NBAA Spring Classic! 
There is more on the line than ever before at a NBAA event! 

In

addition to

the regular NBAA prize structure and in partnership with the Grand Lake Chamber of Commerce there will be a tagged fish event that runs during the entire NBAA event! There are 500 tagged fish, but the top prize is a WHOPPING $250,000.00 fish! Catch it and YOUR RICH! NEVER before has NBAA anglers had the opportunity to win so much $$$$ fishing a NBAA!
For official rules on the tagged fish event, please  CLICK HERE 

Spring Classic Qualification Requirements!

**Must have fished 8 of 12 Overtime Events in the same division.**

** Must have fished 4 of 5 Weekend Events in the same division**
*In case of inclement weather NBAA holds the right to have a trailered take off and weigh in at an alternate weigh in location or drawing for guaranteed prizes.
License – You must make sure to have an Oklahoma  fishing license in hand for this event.
Also NEW and required by law now…We must have a SSN or unique taxpayer ID on file, on every individual before they are allowed to compete at a NBAA national event. (national events only)  So this will be required to be given at the championship registration. NO exceptions.
INFORMATIVE LOCAL LINKS: